Check out the new Wood Mount Stamp Cases!!
Introducing our new wood-mount stamp set packaging! These new cases are similar to Stampin' Up's clear-mount boxes and fit perfectly on the shelf right next to them. They also have the images and stamp set name on the spine to make your search for the right set even easier (love it)!
You're shedding tears of joy, aren't you? I get it. I feel the same way. Suddenly we have all realized that our stamp storage is going to look awesome and organized. It's a magical moment. 🙂
Well, let's get on with the video so you can SEE how amazing these boxes are!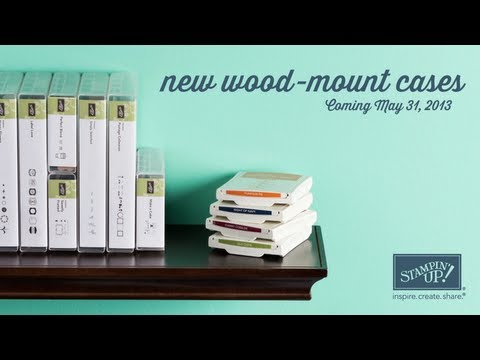 May 31st is the day!! The day you can begin ordering from our new catalog filled with new STAMPS, new TOYS (squeal), and NEW FRESH ink colors! All wood stamps will come in the new stamp boxes and clear mount will remain in their current awesome boxes.